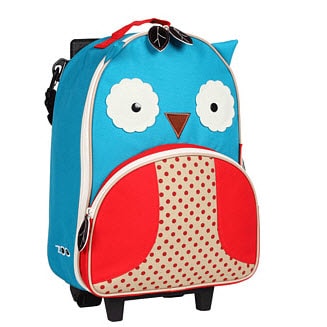 If you are heading to Hawaii from just about anywhere, you're going to have at least a 5-hour flight. You'll want to pack the carry-ons with these items to keep your children happy and entertained:
1. Keep them warm and comfortable…
Airplanes can get very cold and blankets are no longer always provided for every passenger. Bring a favorite blanket and a small pillow. A set of pajamas to wear during the flight can be a good idea too. A fleece or polartec hoodie is a must.
2. Pack plenty of snacks
Pack several single-serving packages of chips, trail-mix, raisins or other dried packaged fruit. Granola bars and cheese crackers are always popular. Don't try to bring fresh fruit… it will be confiscated.
3. Bring an empty water bottle or sealable sippy cup.
It's much easier to have your own that you can fill with water or juice once you're through security at the airport.
4. Electronic Entertainment is a must
iPad, Kindle, or whatever loaded with games, movies and books. Be sure to bring headphones!
5. Small games, books, drawing tools keep hands and minds busy
Favorites are a deck of cards, a small notebook for games like tic-tac-toe or hangman and inexpensive storybooks (you can leave them behind if your bags are stuffed on the way home). For budding artists, bring a blank notebook and crayons or colored pencils for drawing.